It can be quite challenging to figure out the reasons behind growth stagnation. When E-Commerce Websites stop generating revenue, Owners tend to suspend their disbelief by believing that user behavior is unpredictable, or worse, the stars are not aligned in their favor! As a Digital Marketer and Consultant, I have seen too many e-commerce business website that commit this folly. Let me tell you that the devil lies in the details. Right from the UX design to the seemingly insignificant thumbnail on your landing page – every aspect has the power to leave a negative or favorable impact on your client.
Pumping money into marketing channels is not going to solve the challenge of static sales. Data suggests that even those E-commerce businesses that provide periodic lucrative offers with outstanding customer service and delivery system s also experience Static sales. You must understand that your website is like a complex interaction mechanism consisting of verbal and non-verbal cues that your client communicates through. Any glitch in this system and you can lose your client. When it comes to success in an online business, just having an attractive website isn't enough. 
A carpenter is only as good as his tools. Same is true for your website. Unique web design can be good for user experience, but sale success and business scalability depends on a simple customer psychology hack – can you inspire enough trust in your client to spend money (and resources) on a product that he cannot physically be present to judge? This means that you must have a high credibility quotient, which is a combination of Transparency, Accountability, User Experience and your own estimation of your product's market value. Your website is your most valuable marketing agent, which means that it should a) Provide a good customer experience, and b) Give out adequate information. 
These are fundamental questions, which the Internet Commerce industry is forgetting rapidly, ultimately resulting in losses and failed E-commerce enterprises. 
So, let's dive in and look into the most important aspects which you can fix to immediately start making more sales!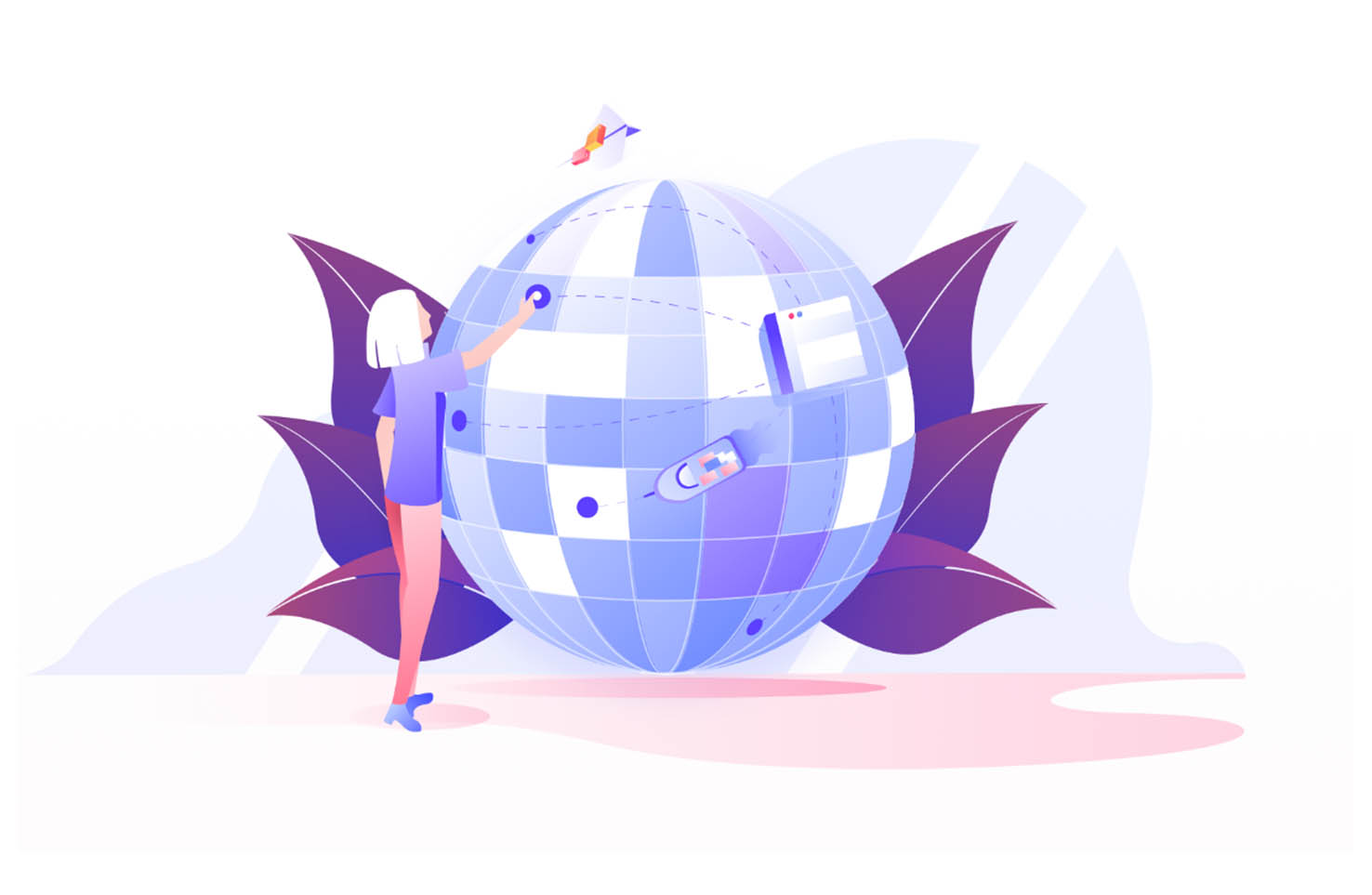 1. The Website Isn't Mobile Responsive
You may not be aware, but not having a mobile responsive website could be the main reason your e-commerce business isn't making sales. In 2018 alone, smart-phones accounted for 53% of total website traffic which means 53% of your customer base prefers smart-phone friendly access. An average lead will spend only 3–5 seconds to decide if you are worth his/her salt. Thus, a responsive website equals more leads. This is simple math but many businesses underestimate the importance of being digitally efficient, which translates into lost leads and lost spikes on the business revenue graph.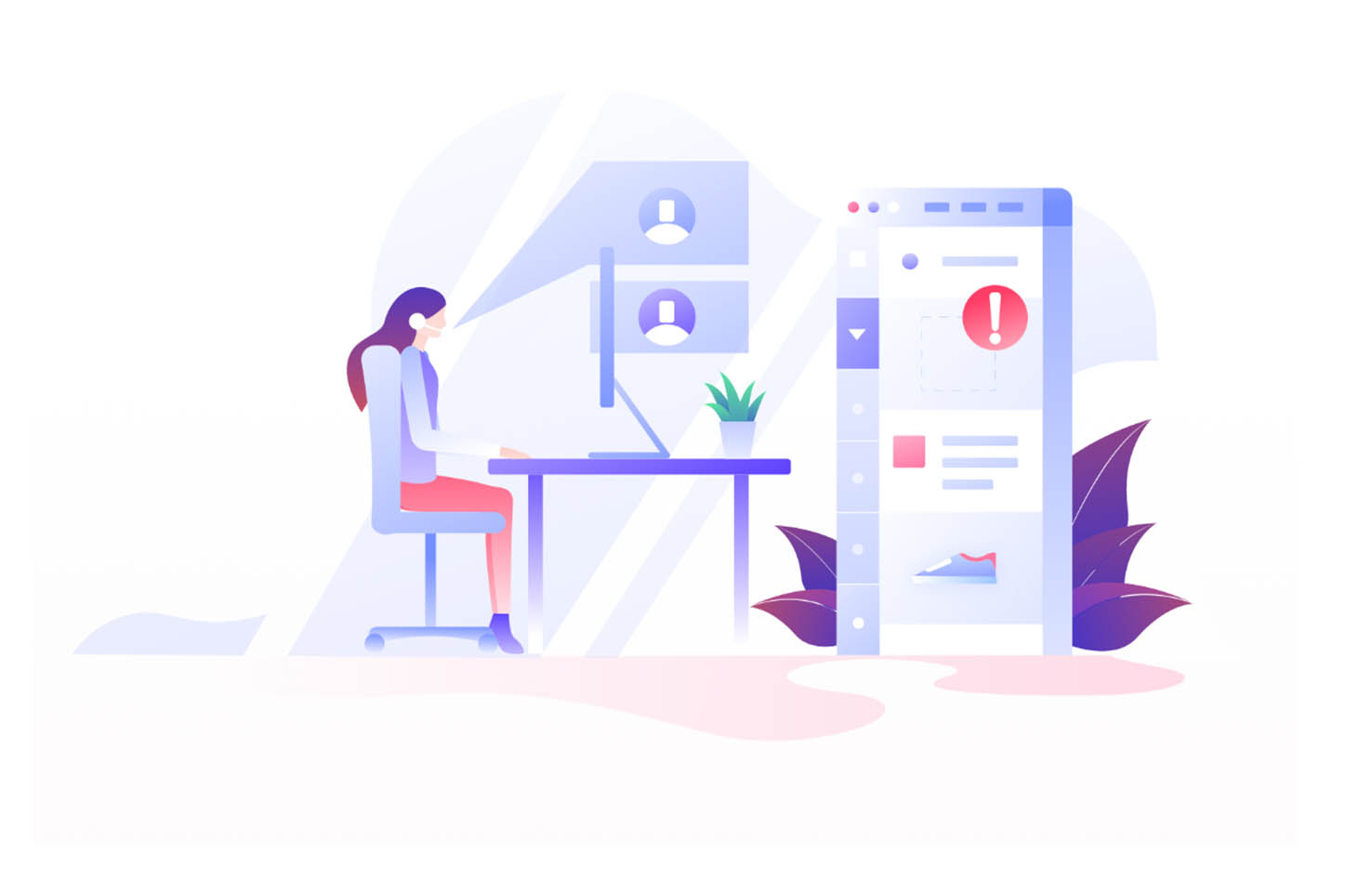 2. Poor Product Images & Insufficient Description.
This brings us back to our customer psychology hack, which is unique to online buyers. When customers visit your e-commerce store and browse products, they don't have the liberty to hold up the product and inspect it, like they do in a physical store. They solely rely on the images and description you have provided on your e-commerce store.
Statistics show that products with more images, taken from various angles, and preferably with a comparison scale tend to sell more than other products. The customer will only buy the product which inspires trust that it will turn out to be the same as he is presuming.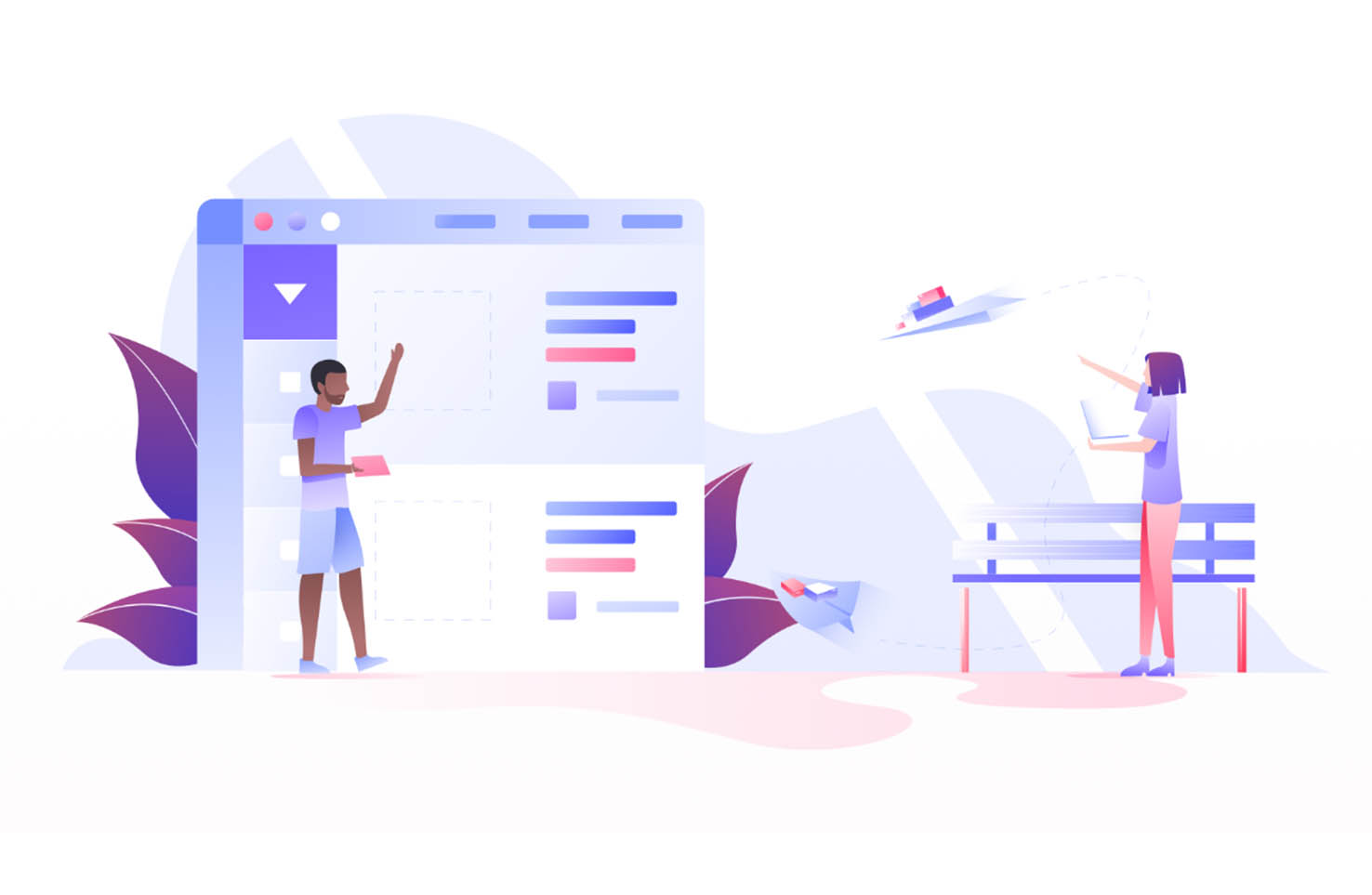 Thus, the description must be unique, engaging and informative. This plays a big factor in creating product loyalty as well. If you fail to generate the interest of customers, eventually, you are going to lose a lot of sales.
3. Hidden or High Shipping Rates.
According to MILO statistics, 40% of customers abandoned a purchase because shipping charges were listed after the purchase and around 57% cancelled the purchase due to very high shipping cost. Overt and detailed shipping policy is not just essential for the success of an e-commerce business but also to create business loyalty in your customers. A very simple and efficient way is to provide an integrated "shipping calculator" on your website that works on the basis of product and location of the customer.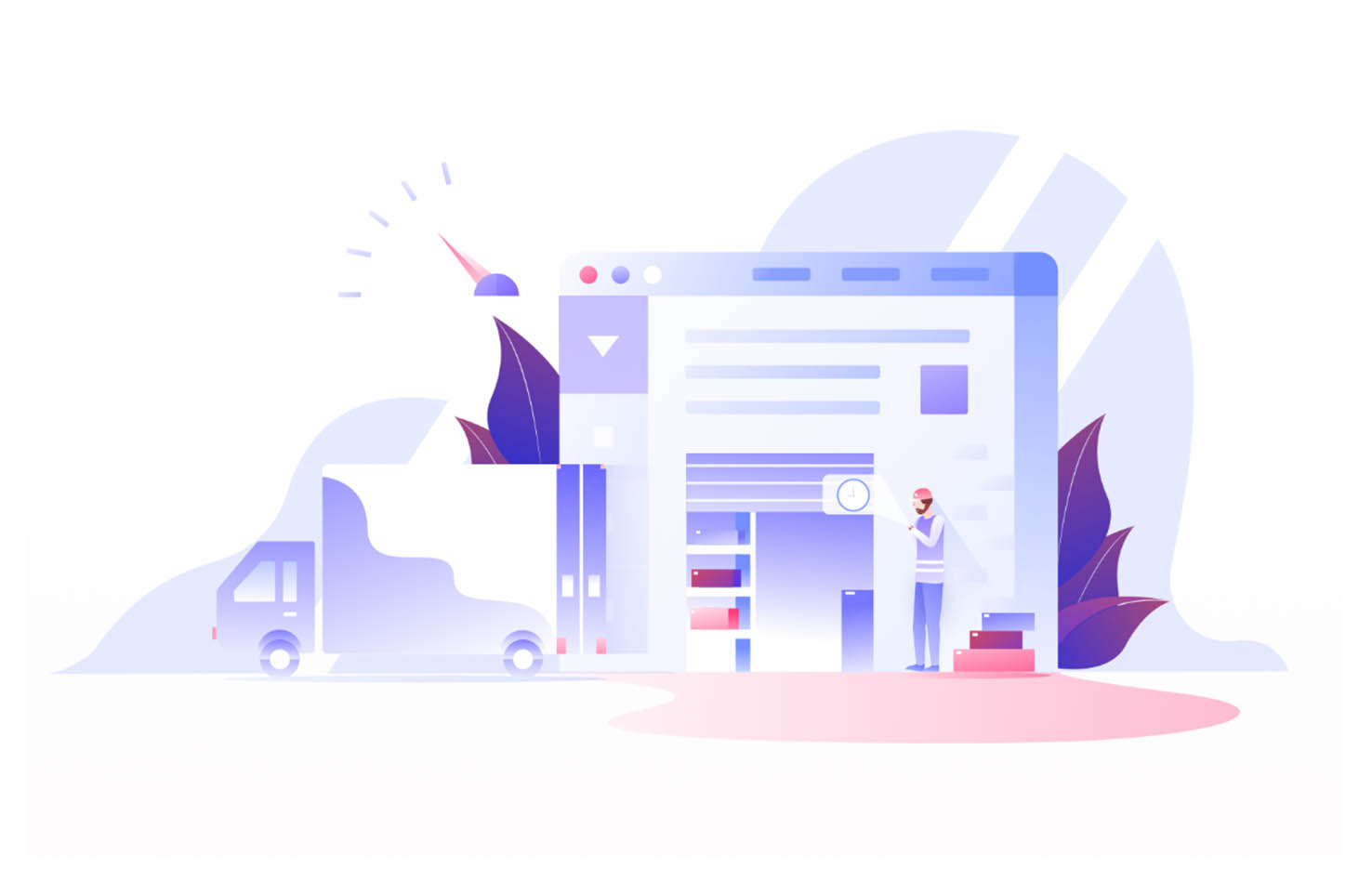 4. Invisible/Missing Contact Information.
When you provide essential contact details on your e-commerce store, you not only seem accessible but also let customers hold you accountable. Nowadays, almost all e-commerce business website use an embedded 24/7 live chat and phone number on the header of their website.
Customers want assurance to contact you in case of any help regarding the purchase from your store. This means that you are an authentic business which is always accessible, also helping your Google Search score.
5. Are you Addressing the Right Audience?
Businesses that pump a lot of money into marketing, content, ads and campaign still end up with zero scalability and static sales. Clearly, this is not enough. You must make sure that you are reaching out to your potential audience. Deep market research is necessary to recognize the target audience and apply your marketing strategy in a way that it reaches the right clientele base.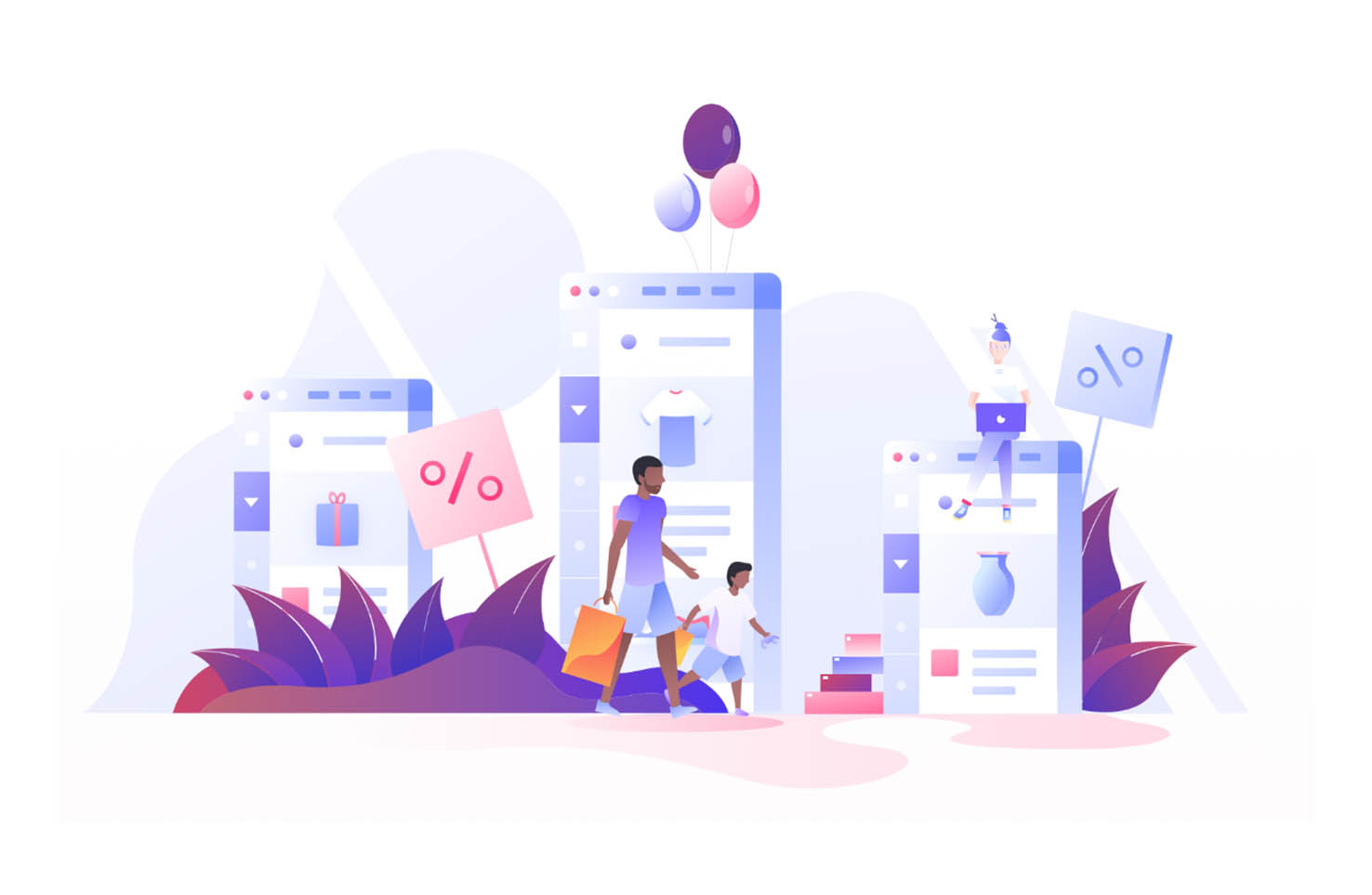 6. An Intuitive User Experience (UX).
User experience plays a vital role when it comes to selling something online. UX is not just about the design of your website. An intuitive UX means your customer can easily navigate through your website, without being overwhelmed by untimely (and annoying) CLA pop-ups.
Here is a beginner's checklist for designing the right UX for your online store: Easy checkout process, Simple menu with listings and Logical/Intuitive structure of the Website.
7. Absent Refund or Return Policy.
Statistics prove that over 60% of people avoid shopping from an online store that doesn't have a return or refund policy. Building trust with customers before selling them products is very essential to make a strong customer relationship. Providing a clear and detailed return and refund policy inspires customers with a sense of security and assurance of delivering the same product as advertised on the website. A return and refund policy is also a good incentive for your customers to go ahead and spend as much as possible for them.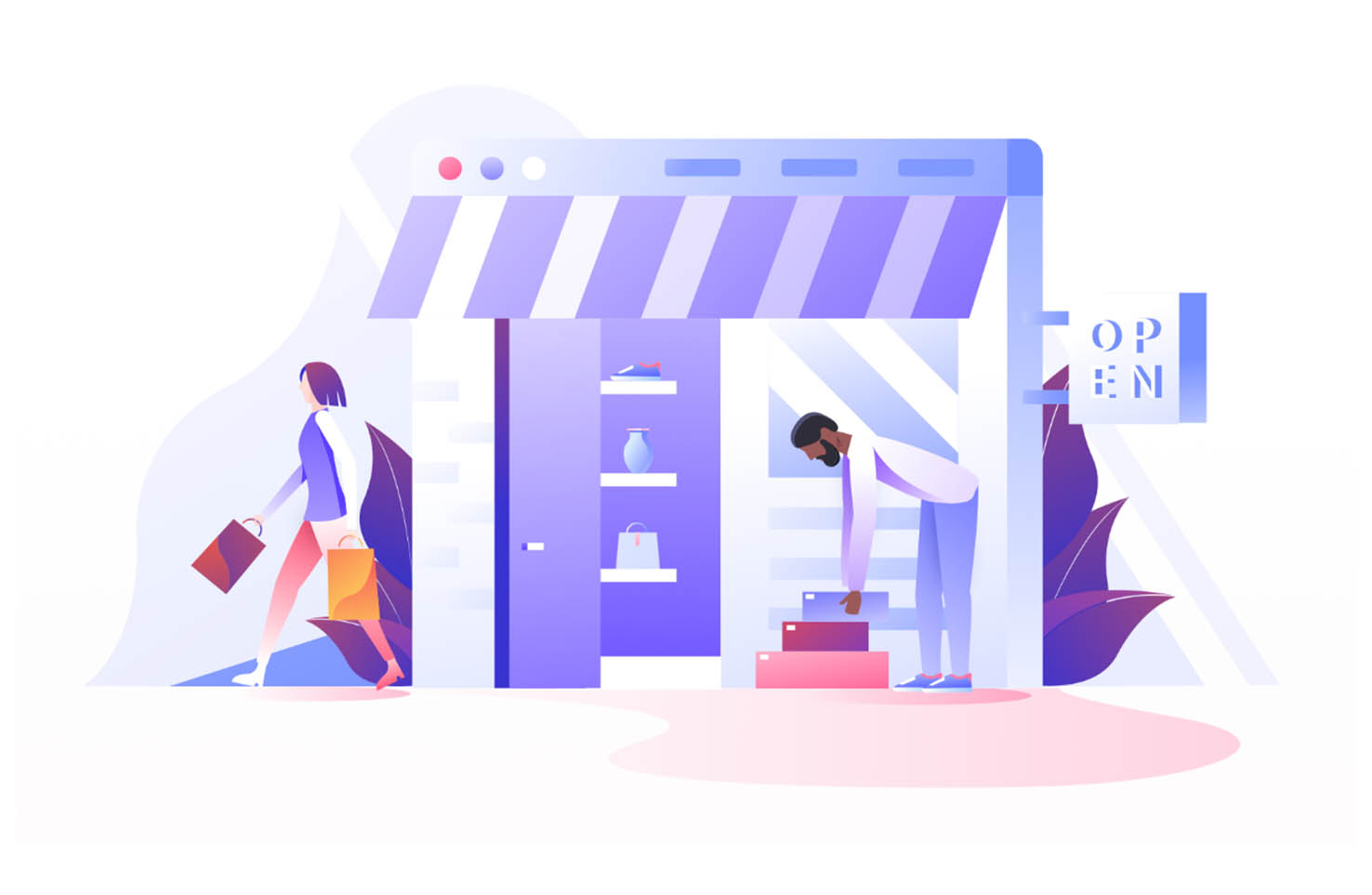 8. Too High or Too Low Prices.
With competition increasing with every passing day, listing of product-prices is pivotal in the e-commerce industry. And, it's a pretty hard task too. You can't sell your product at retail price and if you mark higher prices, you will end up losing your consumers and actually become infamous among your audience. At the same time, if you mark prices low, they will consider your products as a fake & may cause legal issues in the marketplace as well. Deep market research is required to set the price that's suitable for both business and the customers.
9. A Secure E-Commerce Website.
Customers run away from unsecured websites like its plague. E-commerce Business website without a security certificate puts you and your customers at risk. By providing a digital security certificate on your website, you can avoid fraudulent payments and safeguard sensitive customer information. Over that, you can gain the trust of the customers, which is very essential for an online business to grow.
Conclusion
Have patience and identify the reasons that are holding you back to get desirable results. Spending time and money unnecessarily doesn't ensure returns. It is my steadfast motto that all Product Strategizing and Digital presence must build bridges between you and your customers, not impenetrable walls. Contact us on to discuss the Scalability Quotient of your E-commerce and Online Business.