Customer App Features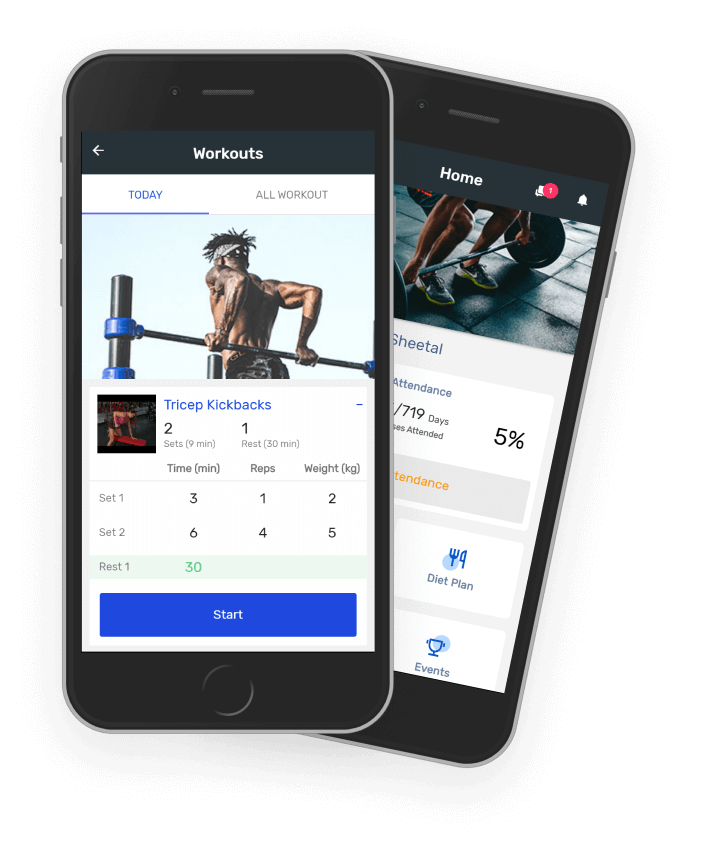 Daily Diet Plan
Allow your users to check their diet plan and keep a track of their calories.
Set Your Goals
Allow your users to set goals and track as they achieve them.
Live Chat
Provide your Users with the ease to chat with trainer anytime through the app.
Interactive Workout Sessions
A complete list of workouts on a daily basis with interactive video sessions.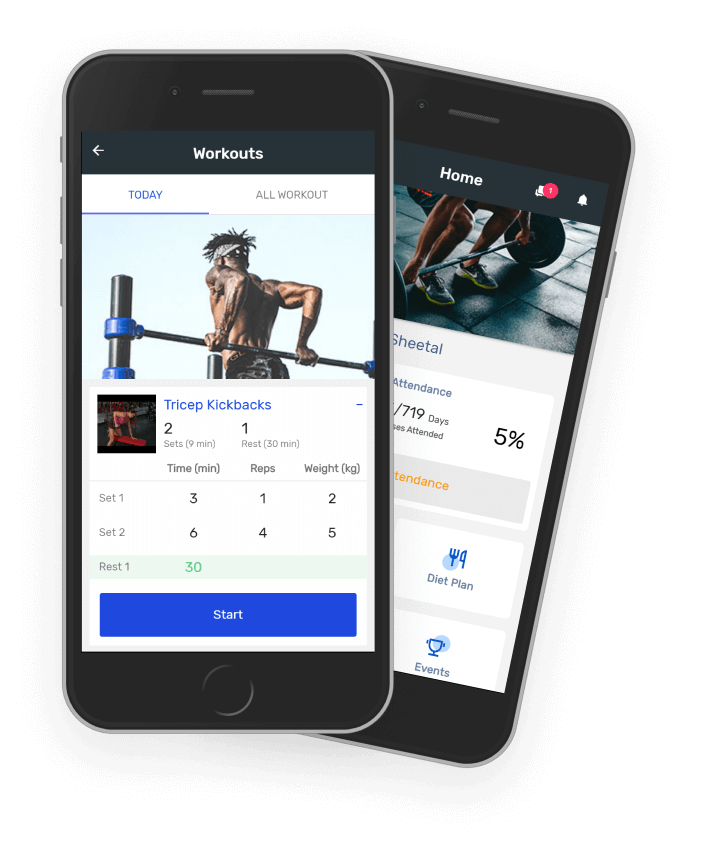 Trainer Dashboard Features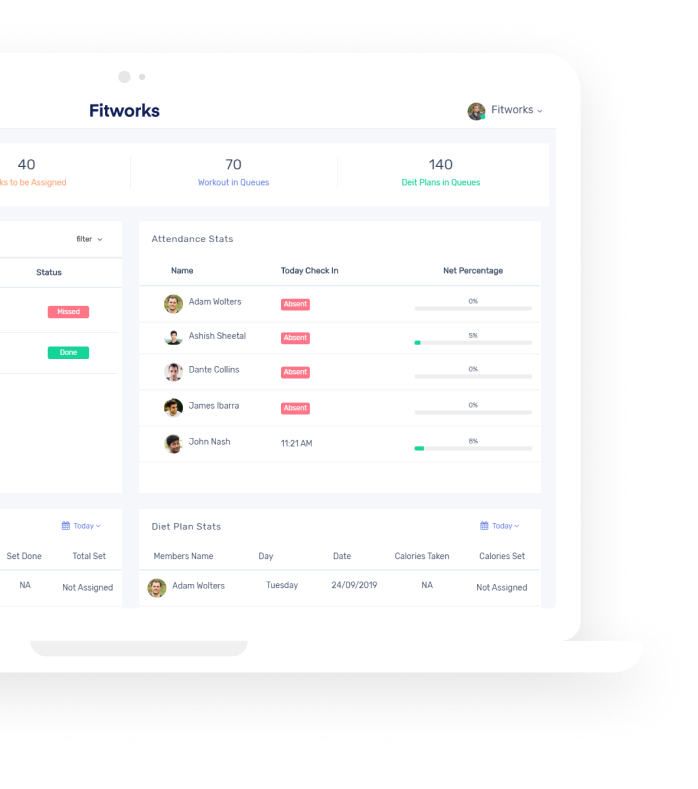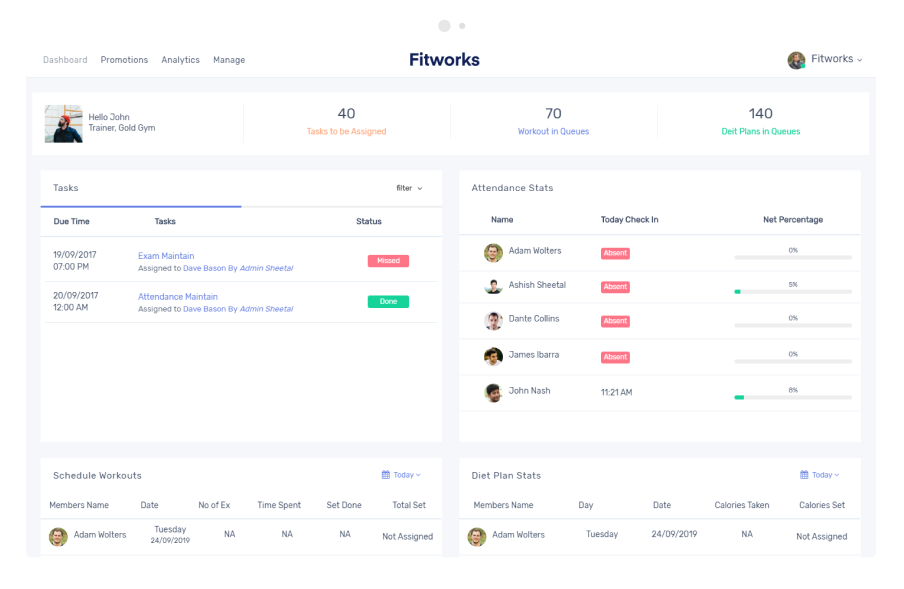 Set Diet Plans
Allow your trainers to set a daily diet plan for users.
Set Workout Plans
Allow your trainers to set daily workout plans according to the individual.
Set Challenges
Allow trainers to push the limits of your users by setting challenges.
Live Chat
Allow trainers to have a chat with users anytime through the app.
Admin Dashboard Features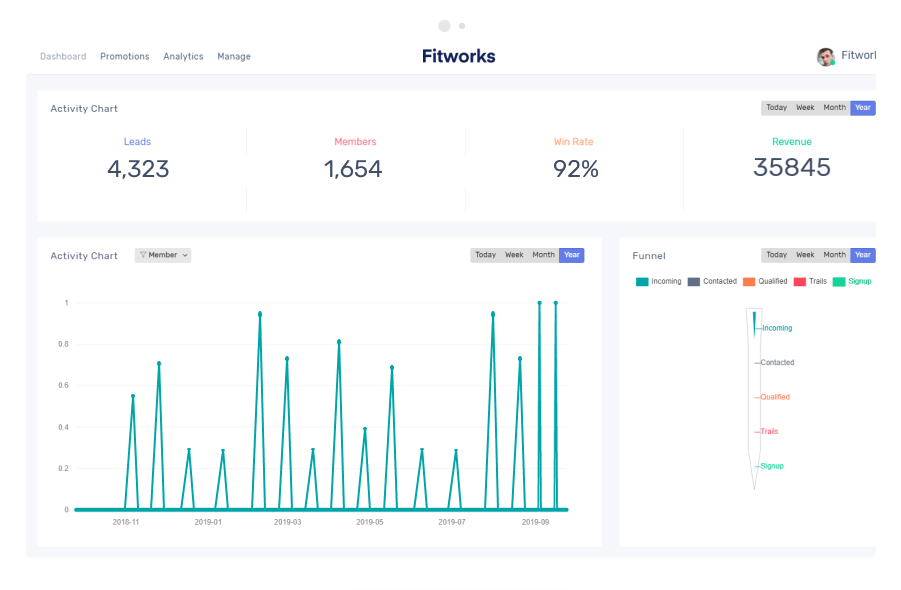 Billing Management
You can easily keep a view on completed and pending payments of users.
Managing Staff and Users
Easily manage and track the activities of all staff members and users.
Analytics & Reporting
Keep track of all the leads and members across all branches to improve performance.
Push Notification & Automated Emails
Send automated messages and emails to your customers and Push notification for new offers and important updates.