According to the US Small Business Administration, there are approximately 30 million small businesses in the US alone. Evidently, the competition is bound to increase to a cut-throat level. Entrepreneurship can be a laborious and intensely analytical task. Digital marketing is one such necessity to ensure consistent growth of your business. That being said, Digital Marketing is no child's play. It is prudent to distribute effort by optimizing your business model with technology.
So, how digital marketing can help you get the competitive edge over your competitors and make you stand ahead of them?
In this era of digitization, you just can't afford to ignore the power of the internet. With around 4.3 billion internet users around the globe, it is indeed the best place to market your products and services. In order to achieve success, it's imperative for you to have a sound knowledge of online marketing. The right strategy will help you to leverage the power of social media, search engine optimization to drive traffic, and make good use of media marketing advancements. Here is a statistic to drive home the importance of digital marketing: 80 % of Entrepreneurial ventures fail within the first 18 months. There can be many reasons for such failure, primarily the inability to reach out to your audience in the correct way.
Here is an outline of ten best and most effective Digital marketing tools that will help you to grow your business. So, let's begin:
1.
HubSpot
Hubspot comes with a full package that includes Marketing, sales, and CRM. From attracting visitors to closing customers, this software makes an outstanding marketing funnel. The software includes tools that help you with:
Blogging

SEO (Search Engine Optimization)

SMM (Social Media Marketing)

Landing pages

Lead management

Marketing Automation

Email

CTA (Call-to-Action)

Analytics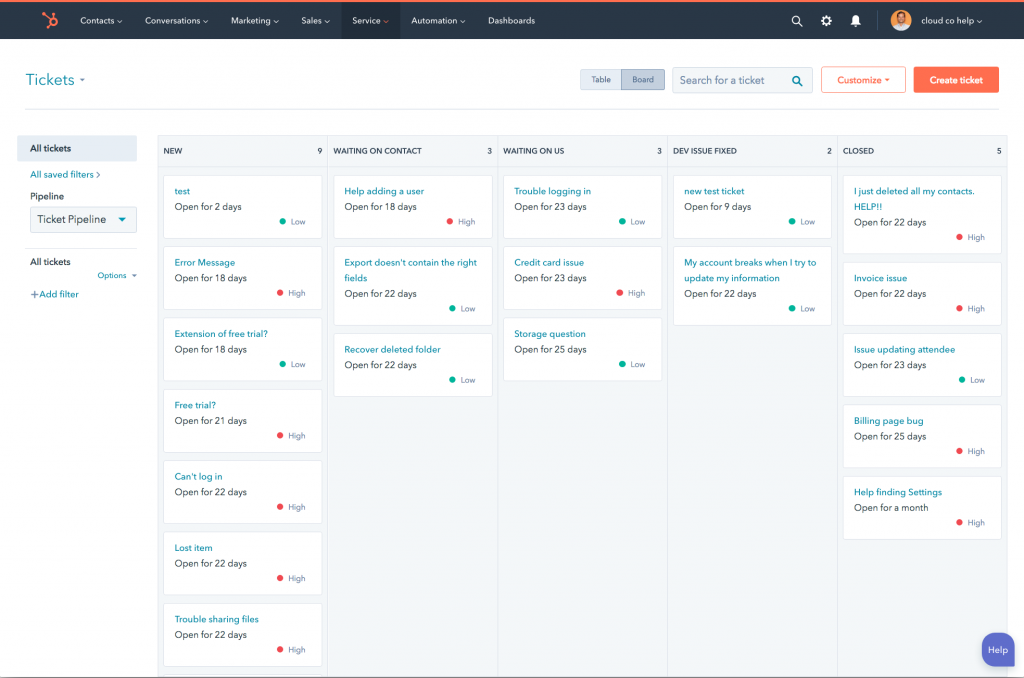 It would be right to call Hubspot a one-stop solution to all your Digital marketing needs. This can save a lot of precious time as you don't have to run in different directions to market yourself online. Multiple functionality and ease of usage have made Hubspot the first choice of novice entrepreneurs. Another great aspect of Hubspot is their Blog. It is regularly updated to keep you abreast with latest trends in digital marketing.
2.
Hootsuite
Social media plays an integral role in the success of any business, whether big or small. Hootsuite allows you to schedule your social media posts in advance and save valuable time. There are some other features included in the Hootsuite like:
Identifying Influencers and leads for your marketing and sales team.

Reply to comments for multiple platforms through a single dashboard.

Pre-written responses

Manage and schedule up to 30 profiles on different platforms
Hootsuite can significantly ease social media marketing for your organization.
3.
Google Analytics
Google analytics is a resourceful free tool from Google and highly recommended for designing an efficient digital marketing strategy. Online marketing becomes a lot easier tough if you have some level of google analytics expertise.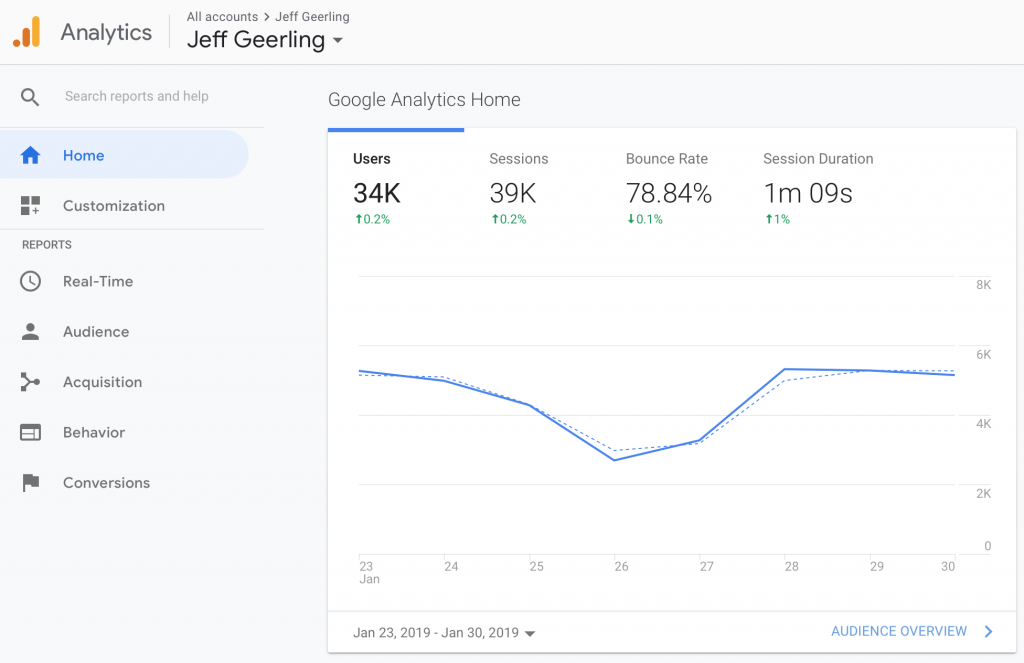 At its basic level, it can show you who visited your profile, location of the visitor, and on which page they are spending the most time. Needless to say, collecting and reviewing data of google analytics can do wonders for your business.
Some features of Google analytics are:
Traffic reporting

Conversion Tracking

Keyword referrals

Third party referrals

Custom dashboard
Adding Google analytics to your website in the early stages can be highly beneficial for your business.
4.
Followerwonk
Followerwonk is yet another analytical tool that helps to gather and analyze your Twitter data. It helps you to dig deeper into your twitter data and get better insights to grow your business.
It enables you to identify your users based on the region, helps to find the right influencers for your business, widen your reach and improve engagement with followers.
Some other features of Followerwonk are:
See followers and their location

Compare follows/followers

View social authority ranking

View loss and gain of followers

See what tweets engage

Know when followers are active
As of now, Followerwonk cannot be used for other platforms such as Facebook, Instagram, or LinkedIn.
5.
Buzzsumo
Buzzsumo is a unique content creation software that provides you a better understanding of your competitors and what type of content is working best for engaging maximum visitors and audience.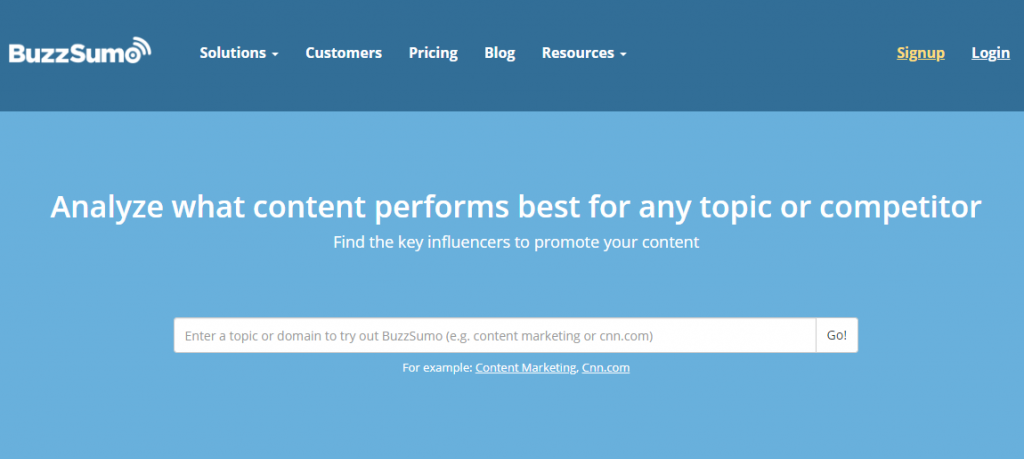 Some other features of Buzzsumo are:
Influencer amplification

Content insights

Content curation

Content alerts

Data export

Content analysis report

Complete social network overview
The most amazing feature of Buzzsumo is that it allows you to search 'most shareable content' related to any specific keyword. It makes easy for you to search popular and shareable content.
6.
Crazyegg
Crazyegg is a tool that keeps an eye on your website operations like a heat map, scroll map, overlay, and confetti. This tool will tell you what users like on your website and what they don't so that you can make changes accordingly and increase your sales and leads.
The tool provides you an in-depth view of actions performed by users on your website like which part of your page gets most clicked, location of your users, which part of your page are they interacting with most and which part they ignored completely.
Some other features of Crazyegg are:
Heating map

Scroll map

Confetti tool

Design testing

A/B testing

Conversion rate optimization

Snapshots
This information is significant to plan Growth of your business online in the right way.
7.
KISSmetrics
KISSmetrics is yet another tool that provides comprehensive analytics of your website data. It allows you to dig deeper into the different categories of your audience and helps you determine  which content is working for you and how.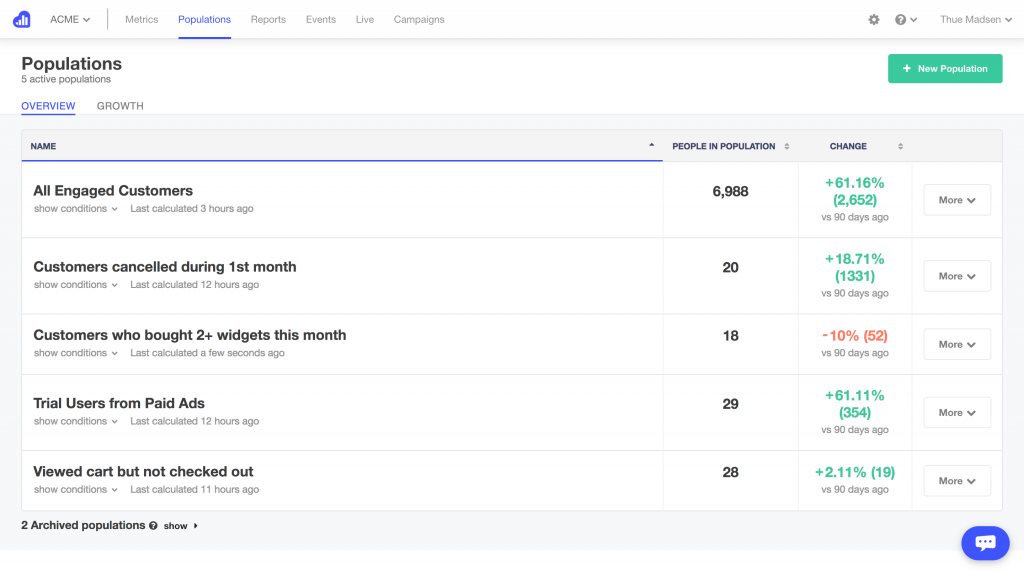 It shows you the entire journey of the user and provides a report based on your marketing funnel, which in turn will help you understand your product/platform much better.
Some other features of KISSmetrics are:
Activity tracking

Conversion rate optimization

Real-time monitoring

Statistics and reporting

A/B testing

Campaign segmentation

Template management

Design management
KISSmetrics is highly rated and recommended if you are unable to figure out the hidden or subtle flaws in your Digital marketing models. For instance, flaws in CTAs can be exposed using this Business Intelligence Software.
8. 
Mailchimp
Mailchimp is an email and social marketing tool designed to automate and coordinate your email drip campaigns. It allows you to track the traffic generated through campaigns and it can easily be integrated with other SaaS products.
There are various amazing things about Mailchimp like its self-service options which helps you to find answers to your queries swiftly. Also, the tool is free if you have less than 2000 subscribers and shoot out around 1200 emails or less per month.
Some other features of Mailchimp are:
Ready to use templates and email designer

Merge tags

Product recommendation

Advanced segmentation

Distribution by time zone

Comparative data report

Campaign sharing on social media
Mailchimp is free for up to 2k subscribers and relatively easy to set-up and use. It is quite liked for its unique user interface and humorous theme.
9.
SEMrush
SEMrush is a complete tool for managing digital marketing. It also provides you with in-depth insight of traffic coming from multiple platforms.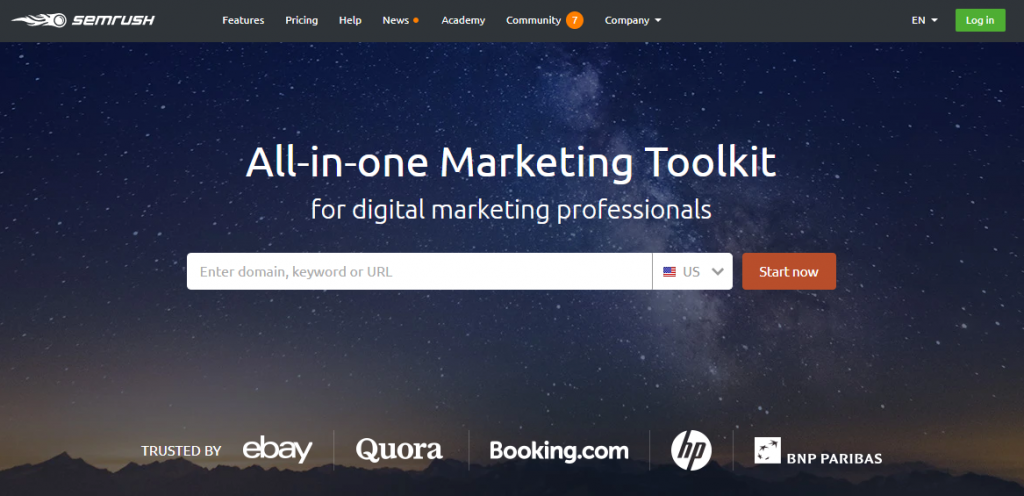 It can be used for comparing your advertising approaches with that of your competitors that will give you a fair idea about what makes your competitor popular among consumers advertisement-wise.
Some other features of SEMrush are:
Domain-specific keyword ranking

Comparison of domains by keywords

Adsense

Backlinks

Crawl audit tool

Details of Ad-campaign

Multiple site comparison

View organic positions of competitors
Use SEMrush to gain an advantage over your competition by learning valuable insights about what your consumers and prospects are interested in.
10. 
Ahrefs
Ahrefs is one of the most robust and comprehensive SEO tools in the market and must ideally be a part of your digital marketing strategy.  The tool has data of around 150 million keywords in the US along with the keywords of other 150 countries.
Moreover, it is a great tool for competitor analysis. It tells you who your competitors are,their ranked pages, what content is working for them.
Some other features of Ahrefs are:
Desktop and mobile rank trackers

Multi-language keyword rank tracking

Backlink notification

Country-specific keyword ranking

Competitor paid keywords

Competitor organic traffic

Filter backlinks by language
Ahrefs also provides a Content Gap tool to identify weaknesses in your content.
Conclusion:
There are a variety of digital marketing tools in the market. You can choose the marketing tool that best suits your needs and requirements. You also need to understand that the tool that works for your competitors might not work for you. There could be many reasons behind it, such as your unique business model, available monetary resources, and expendable manpower etc. Contact us to create a customized Digital marketing set-up that best suits your business needs.
If your digital marketing is not returning any revenue, then consider hiring a Product Manager who can significantly help you to determine the shortcomings of your digital marketing efforts. To know more, click here.